CONTRIBUTE TO YOUR POSTURE
The abductor stop is made up of a system of fasteners for depth and height adjustment. It is also equipped with a pivot mechanism with automatic locking in the upper position to which we have attached an abductor knob.
For maximum user autonomy, the abductor stop allows stabilizing and correcting the position of the lower limbs to the desired position.
Caractéristiques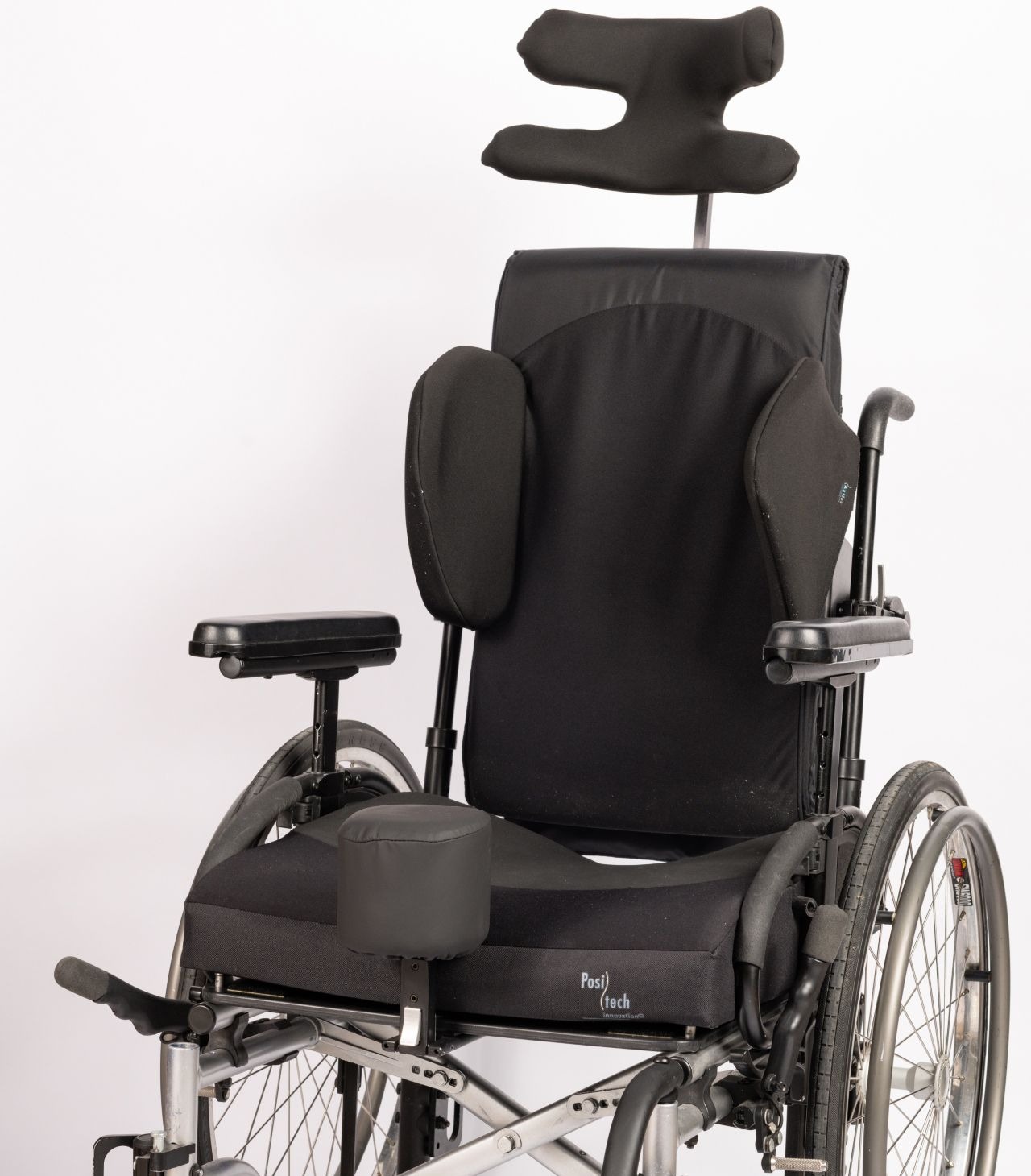 Mécanisme de butée abductrice à bascule
Pivot mechanism with automatic locking in high position.

Permet un ajustement de 2" en profondeur et entre 2" à 6" en hauteur.

Made up of aluminum components with anodization treatment.
Pommeau pour butée abductrice standard
Available in three sizes : small, medium, and large.

Stabilise et corrige la position des membres inférieurs.

Composé d'ABS avec une mousse à haute densité et de confort ainsi qu'une housse extensible imperméable (noir).
TECHNICALITÉS
Vue explosive de la butée abductrice
Consists of an anchor allowing for depth adjustment and a hinged mechanism with automatic locking in the upper position.