YOUR HEAD IN OUR EXPERT HANDS
SUMMUS is a complete multidirectional headrest system. Its articulated support with pivot allows a multitude of adjustments in all axes. All SUMMUS headrests are made of ABS and comfort foam. They are covered with a stretch cover, which facilitates maintenance.
The SUMMUS reinforcement bar is designed to reduce the flexibility of the chair's canes and to allow for the installation of a headrest and/or breastplate attachments. The bar is attached to the chair.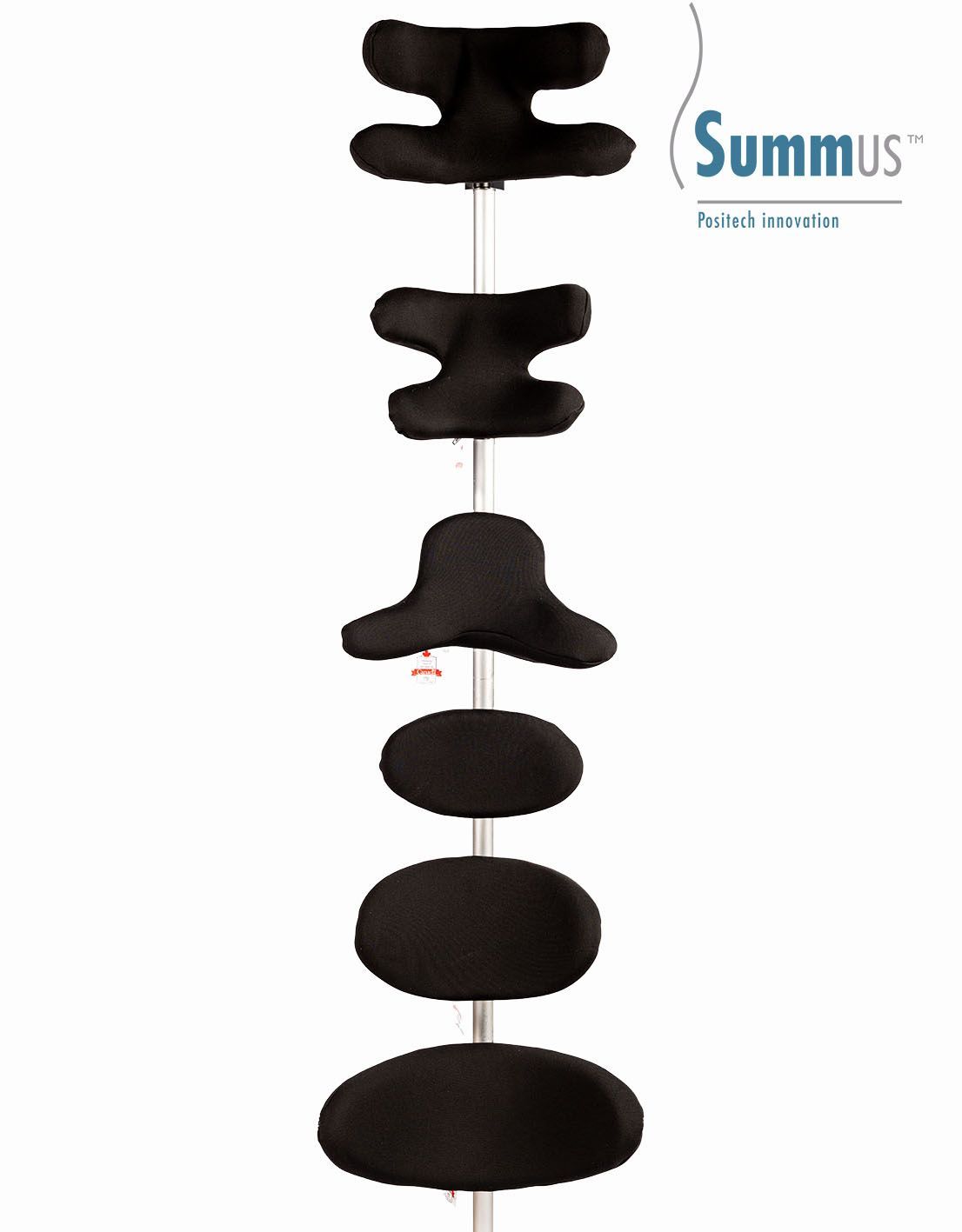 SPECIFIC FEATURE

Ajustment

Backrest fastener