DESIGNED FOR CUSTOMERS WITH FRAGILITY
LImit the shearing effect on the skin
RELIEF AIRE is specially designed to provide comfort and support to users with fragile skin while preventing pressure sores.
Composed of a molded polyurethane foam base with air cushion. RELIEF AIRE ensures that there are no pressure points between the foam and the insert, providing a good distribution of pressure areas in the pelvis.
Allows the immersion of the ischium, coccyx and trochanters. Excellent for reducing the shear effect and limiting the risk of developing wounds.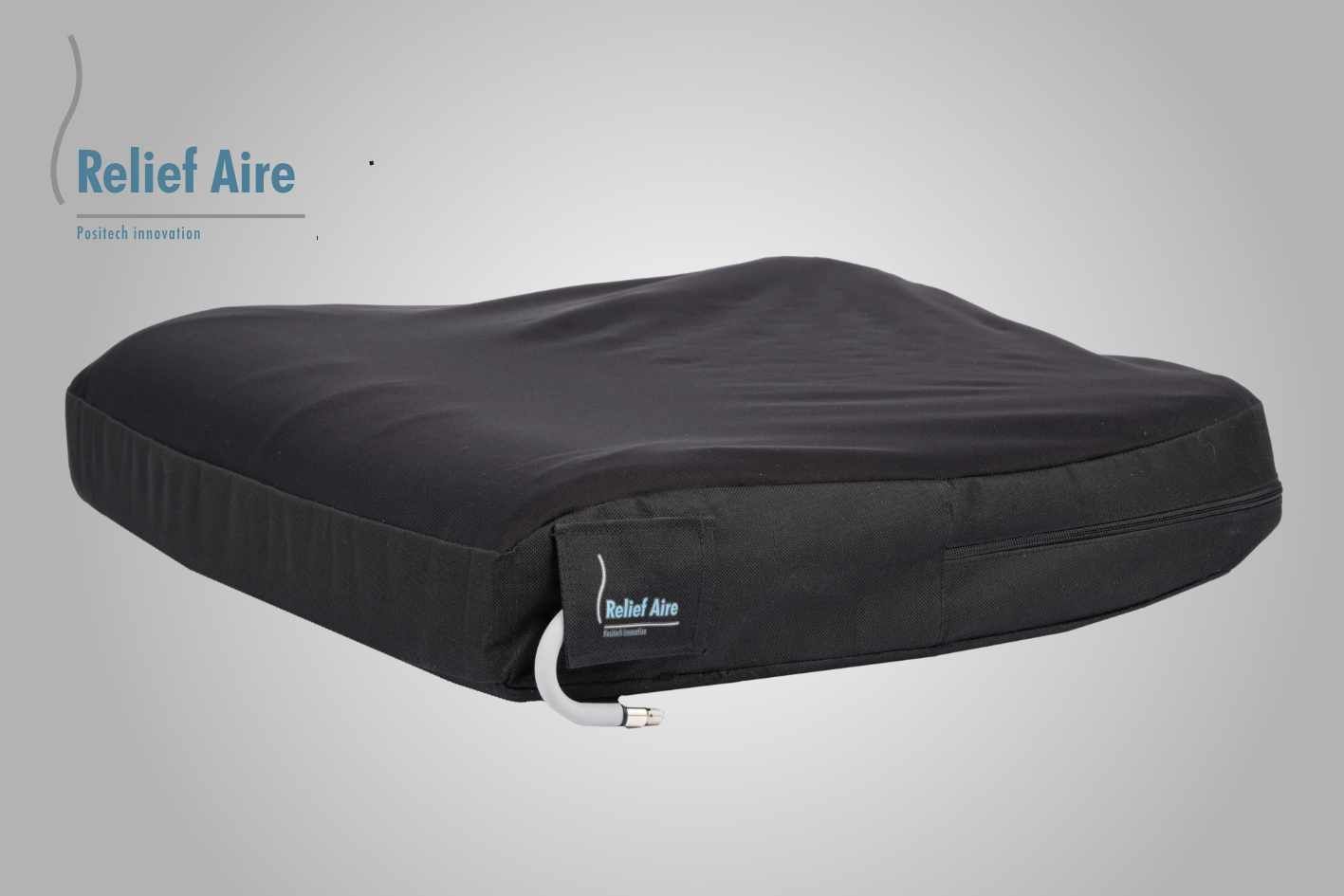 SPECIFIC FEATURE

Dimension
| | | | | | | |
| --- | --- | --- | --- | --- | --- | --- |
| | | | SIZES | | | |
| DEPTH | 11" to 12" | 13" to 14" | 15" to 16" | 17" to 18" | 19" to 20" | |
| WIDTH | 11"to 12" | 13" to 14" | 15" to 16" | 17" to 18" | 19" to 20" | 21" to 22" |