FOR CLIENTS WITH A HIGH LEVEL OF MUSCLE ATROPHY
for a good immersion of the ischium and sacrum
CIRRUS is specially designed to provide comfort and support to users with a high level of muscle atrophy.
With a design adapted to the ischial relief and a multi-layer system integrating a alveolar gel. Allows the immersion of the ischium, coccyx and trochanters.
Excellent for reducing the shear effect and limiting the risk of developing pressure sores.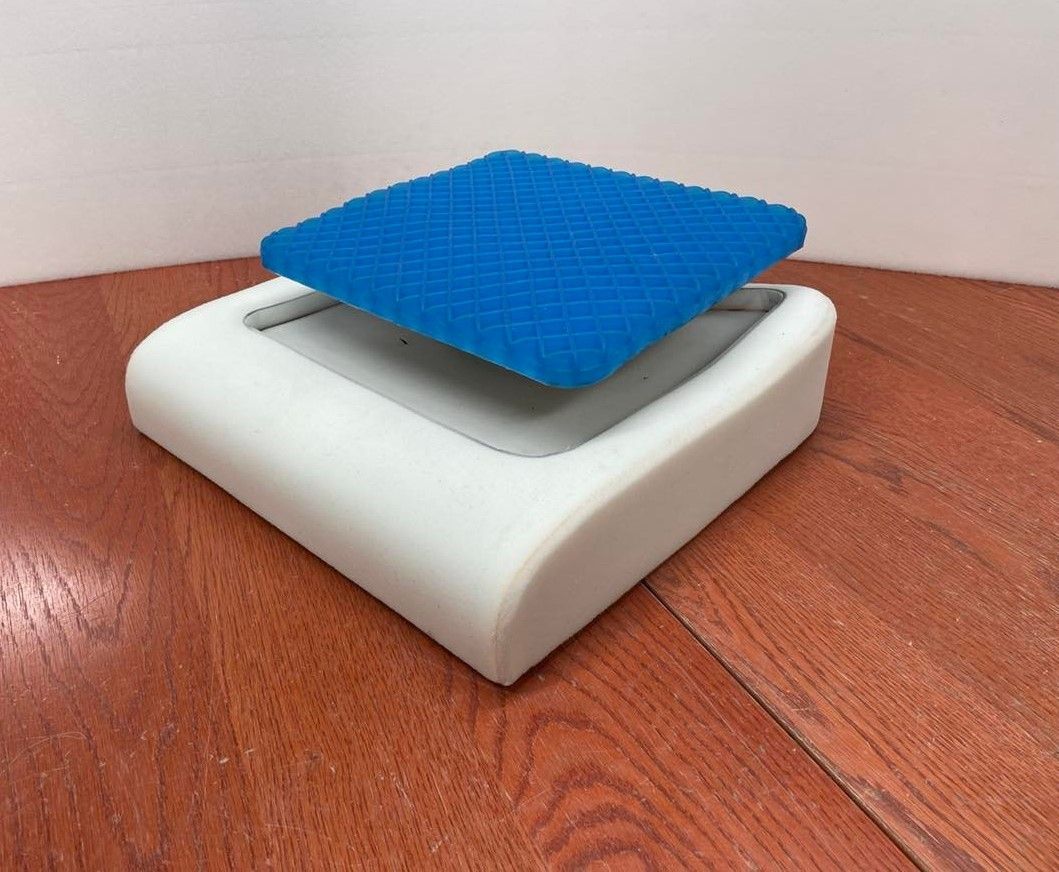 specific feature

Dimension
| | | | | | | |
| --- | --- | --- | --- | --- | --- | --- |
| | | | Sizes | | | |
| Depth | 11" to 12" | 13" to 14" | 15" to 16" | 17" to 18" | 19" to 20" | |
| Width | 11" to 12" | 13" to 14" | 15" to 16" | 17" to 18" | 19" to 20" | 21" to 22" |
| Weight limit | | | 300 lb / 136 kg | | | |