POUR UNE BONNE IMMERSION DES ISCHIONS ET DU SACRUM
CIRRUS is specially designed to provide comfort and support to users with a high level of muscle atrophy.
With a design adapted to the ischial relief and a multi-layer system integrating a alveolar gel. Allows the immersion of the ischium, coccyx and trochanters.
Excellent for reducing the shear effect and limiting the risk of developing pressure sores.
CARACTÉRISTIQUES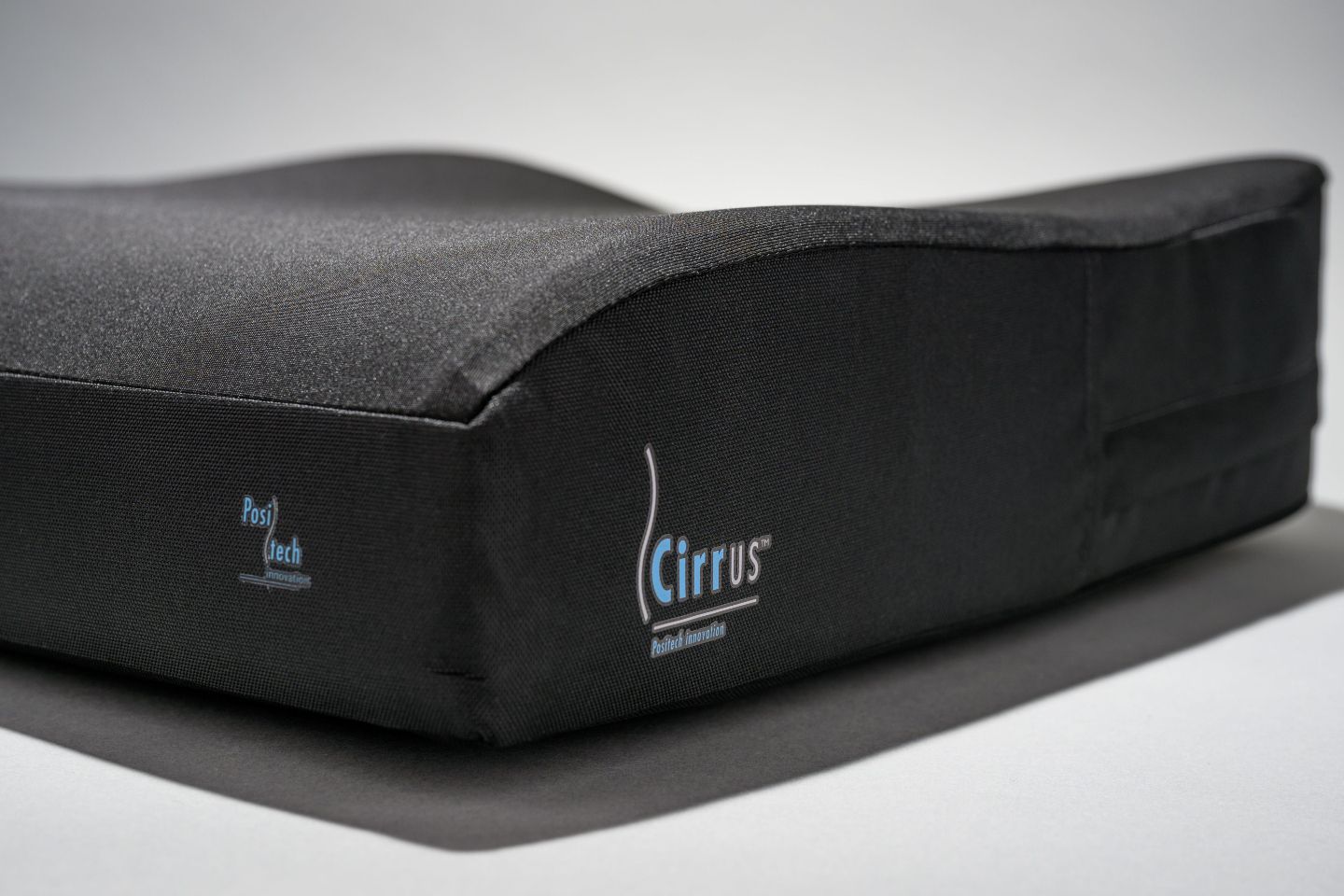 Molded cushion base and high density foam profile.

Mousse confort de dispersions.

L'intégration fusionnée du gel alvéolaire.

Relief dynamique offrant stabilité et optimisation des zones de pression au bassin.

Antimicrobial cover made of waterproof stretch polyester, with a nylon contour and base of the cushion with Velcro strips to maintain the cushion.

Fermeture éclair étanche.
TECHNICALITÉS
| | | | | | | |
| --- | --- | --- | --- | --- | --- | --- |
| | | | DIMENSIONS | | | |
| Profondeur | 11" à 12" | 13" à 14" | 15" à 16" | 17" à 18" | 19" à 20" | |
| Largeur | 11" à 12" | 13" à 14" | 15" à 16" | 17" à 18" | 19" à 20" | 21" à 25" |
| Poids maximum | | | 300 lb / 136 kg | | | |