FOR A SAVER JOURNEY
STOPUS cushion is designed to provide optimal safety and comfort. It ensures a better distribution of the pressure zones of the pelvis (ischium, coccyx and trochanter).
The harmonization of the ischial relief with the support foam ensures short, medium and long terme comfort.
Covered with the anti-slip cover for increased stability of the posterior. Composed of a molded base made of viscoelastic polyurethane foam that adjusts to the user's body.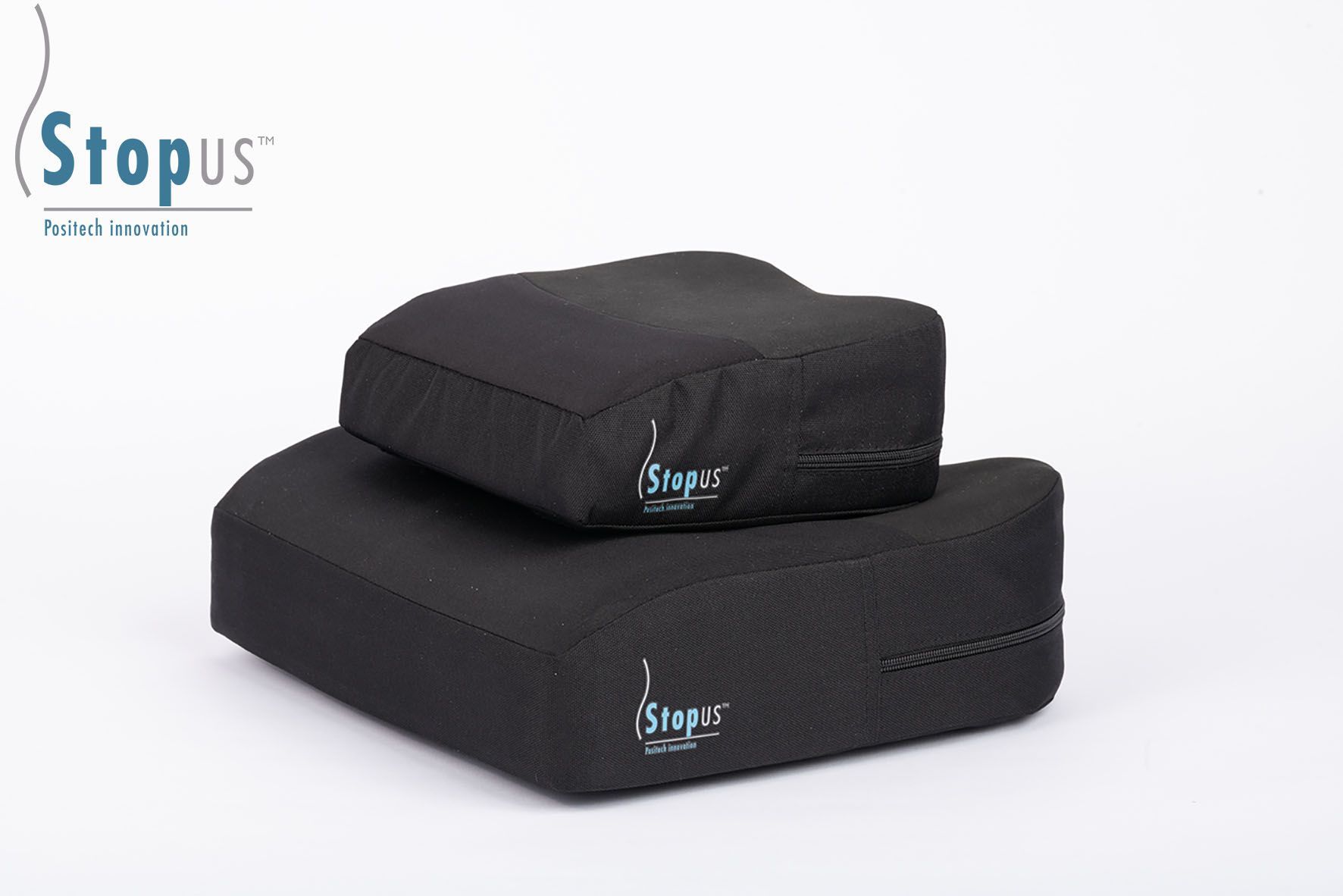 specific feature

Dimension


| | | | | | | |
| --- | --- | --- | --- | --- | --- | --- |
| | | | Size | | | |
| Depth | 11" to 12" | 13" to 14" | 15" to 16" | 17" to 18" | 19" to 20" | |
| Witdh | 11" to 12" | 13" to 14" | 15" to 16" | 17" to 18" | 19" to 20" | 21" to 22" |
| Weight limit | | | 300 lb / 136 kg | | | |