FoR YOUR SAFETY
Support for the lower limbs, knees and/or calves. It allows multiple adjustments in height, width and angle. The installation and adjustment are quick and easy, as the support is attached directly to the footrest post in a vertical or horizontal position while allowing the support to be easily retracted if needed.
The protective cushion of the footrest protects the user from any injuries when using a wheelchair. Thus, the cushion envelops the attachment mechanisms of the footrest.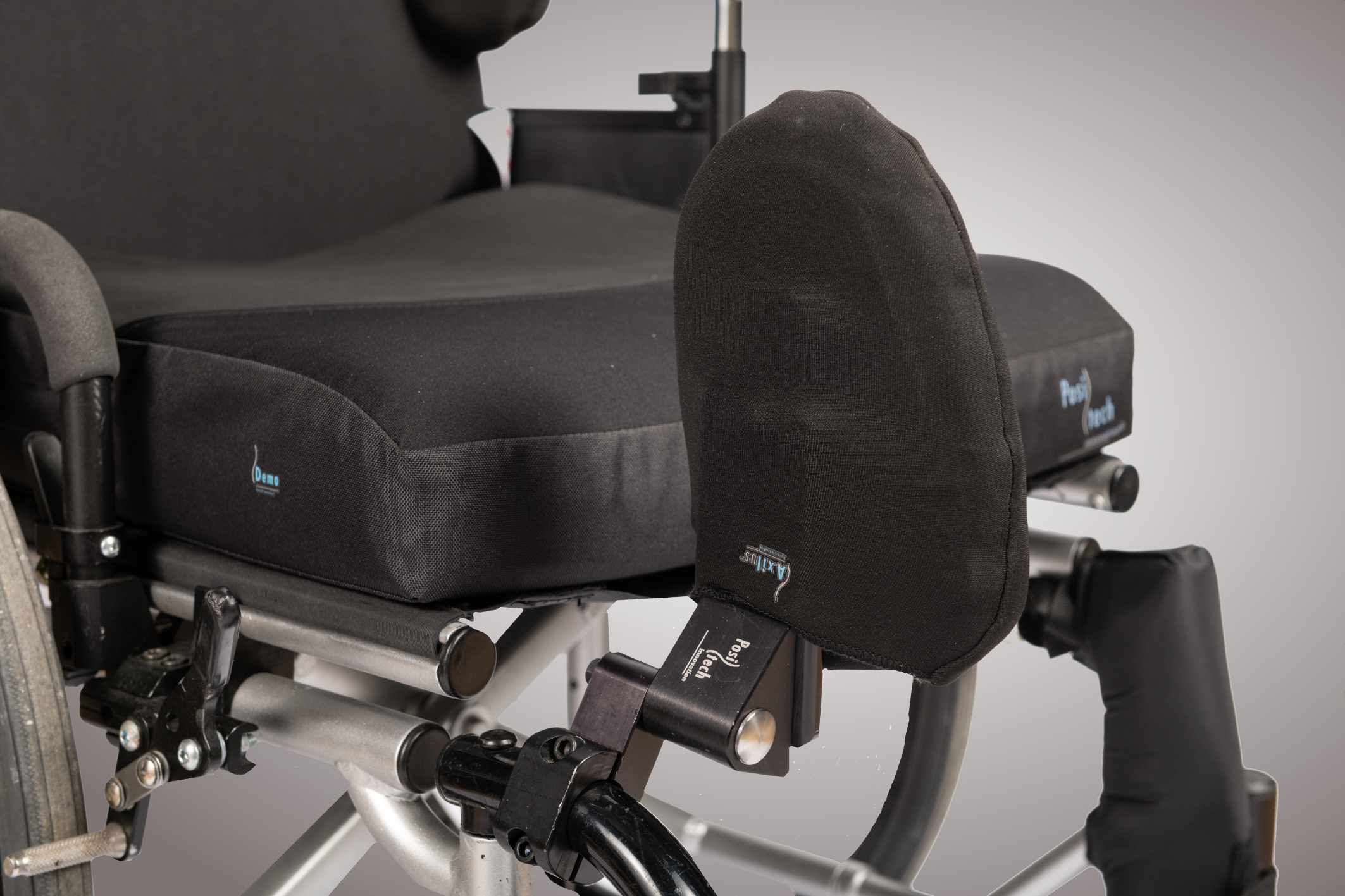 FEATURES
Lower members support
Mobilize the lower limbs to the desired position.

The installation of the support on the footrest upright allows the knees or calves to be mobilized.

The padded support plate is 4 1/2" wide and 7" high.

The adjustment of the movement in width in relation to the amount of the footrest is from 0" to 4".

The height adjustment of the cushion plate is 4" up or down.

The angle adjustment of the cushion plate is 0 degree to 20 degree.

Each adjustment is independent of each other.
Protective pad for the footrest rods
The installation of the protector on the footrest attachment is held by a Velcro.

Installation is quick and easy.

The protective cushion can be quickly retracted and remain in the chair thanks to the support strap.

The protective pad is made of polyurethane foam with nylon cover including a Velcro fastener and a nylon strap.
RAMQ CODE
Positioning components of the lower right limb (support and protector) : 4565064
Positioning components of the lower left limb (support and protector) : 4565066
SPECIFIC CHARACTERISTIC

Explosive view of the lower members supports