The lower limb knee and/or calf support allows for multiples adjustments in height, width and angle. Installation and adjustment is quick and easy, as it is attached directly to the footrest post in either vertical or horizontal position.
The cushioned protector allows the user with one or more lower limbs to be protected from any injury when using a wheelchair. A cushioning envelops the footrest's attachment mechanisms.
SPECIFICATIONS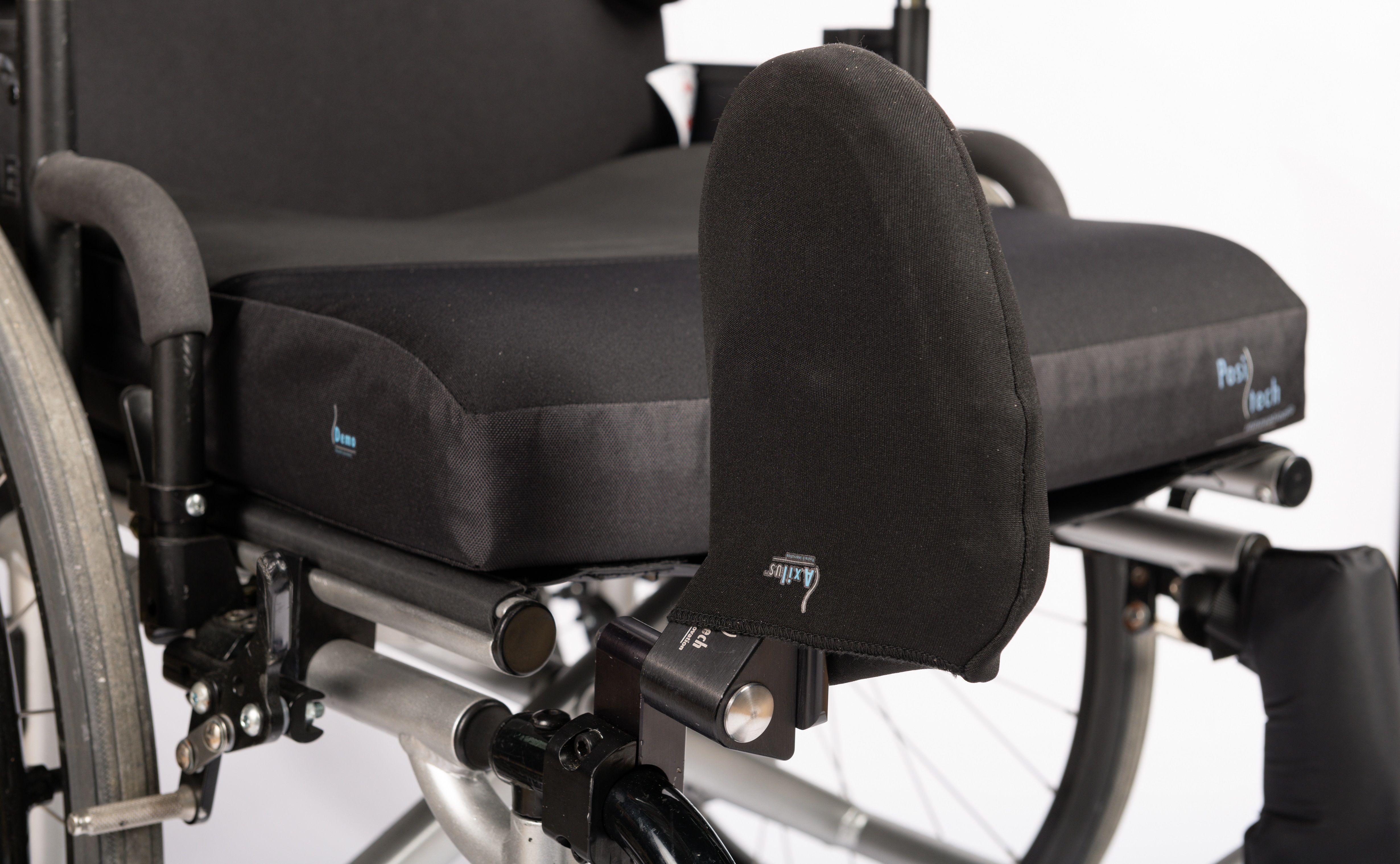 Lower limb support

Mobilize the lower limbs to the desired position.

Each adjustments is independent of the other.

The angle adjustment of the cushioned plate is from 0 degrees to 20 degrees.

The height adjustment of the cushioned plate is 4'' up or down.
Protective cushion for footrest rods
The protective cushion is made of polyurethane foam with a nylon cover including a Velcro fastener and a nylon strap.

The installation is quick and easy.
technicalities
Explosive view of the lowe limb support.