FLEXUS is a unique rigid aluminum frame backrest, available in two universal sizes : adult and child. Its ingenious design allows you to customize the height, width and depth configurations as well as adjust the tilt angle at any time.
The goal is to provide an optimal posture according to the evolution of the physical condition of the wheelchair user.
The comfort, safety and autonomy of the user are assured, as FLEXUS allows the therapist to adjust his or her clinical approach at any time for an optimal result.
All our products can be added to the FLEXUS to make it a very scalable system.
SPECIFICATIONS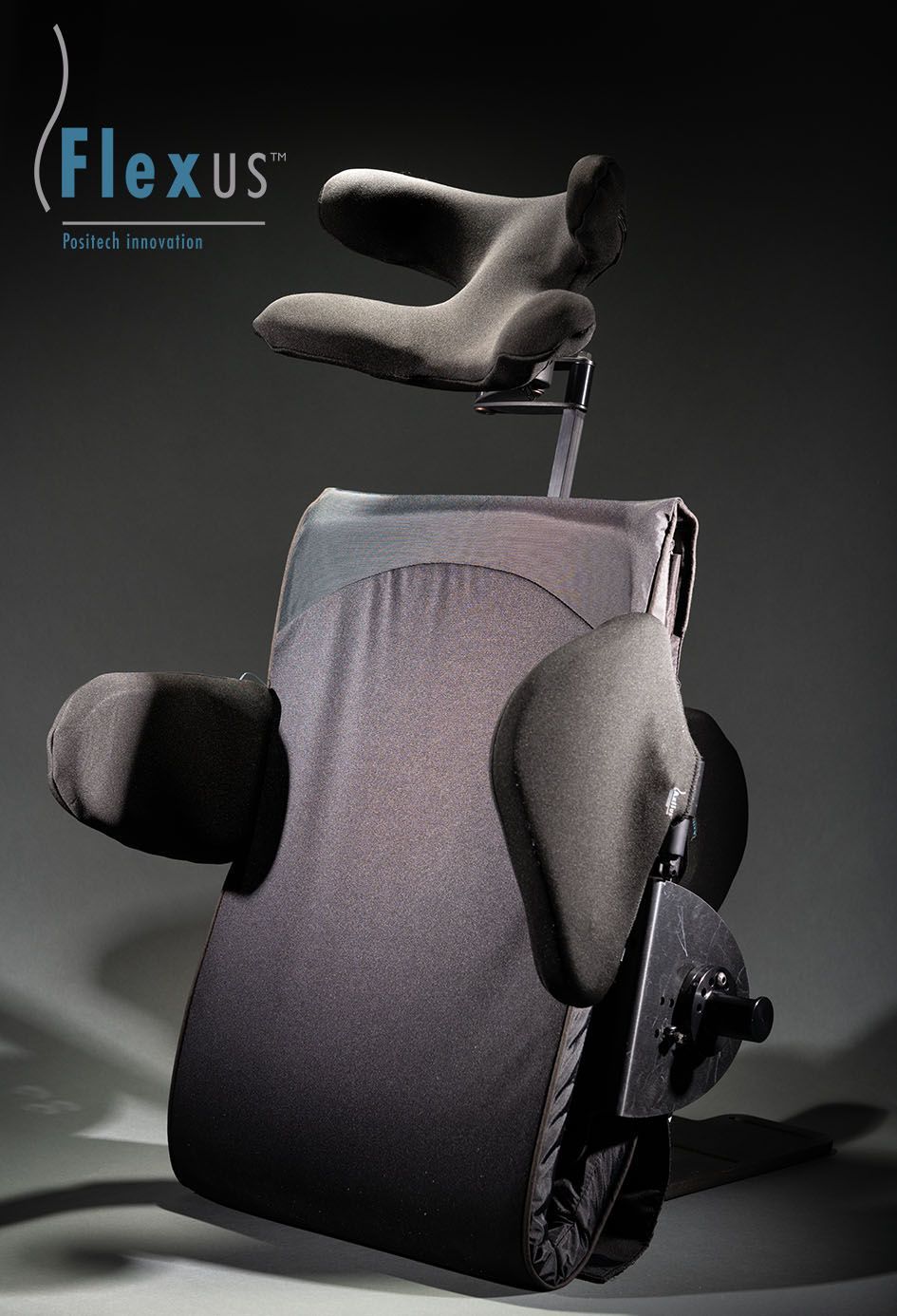 One file format for all sizes.


Multiply height, width and angle adjustments.

Rigid aluminium frame with comfort foam.

Simplifies the work of the operators.

Fits all tubular wheelchairs.
TECHNICALITIES

Adjustable width


Adult
Child

L
Width

14''-20''
355-510 mm
11'' -14'' 279-356 mm
LS
Width
9.5''- 15.5''
241-395 mm
6.5''-11''
165-279 mm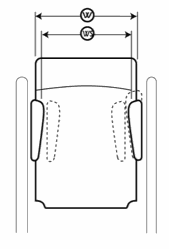 Adjustable height


Adult
Child

H
Height
18''-26''
457-660 mm
15''- 18''
381-457 mm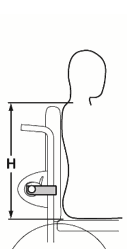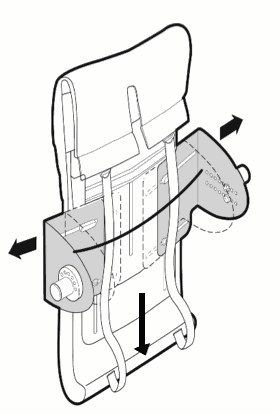 Adjustable AXILUS distance


Adult
Child

Hs
Height
(-) 4.5'' (+)4.5'' -
(-)114 mm (+)114 mm
(-) 4.5'' (+)4.5'' -
(-)114 mm (+)114 mm